Useful apps for Muslims that I use and recommend
There are lots of apps available for Muslims. Most of them are ad supported or you need to pay some bucks. I used several apps but currently I am using three apps that are ad free and contains many premium feature and you do not need to pay for it.
Quran Mazid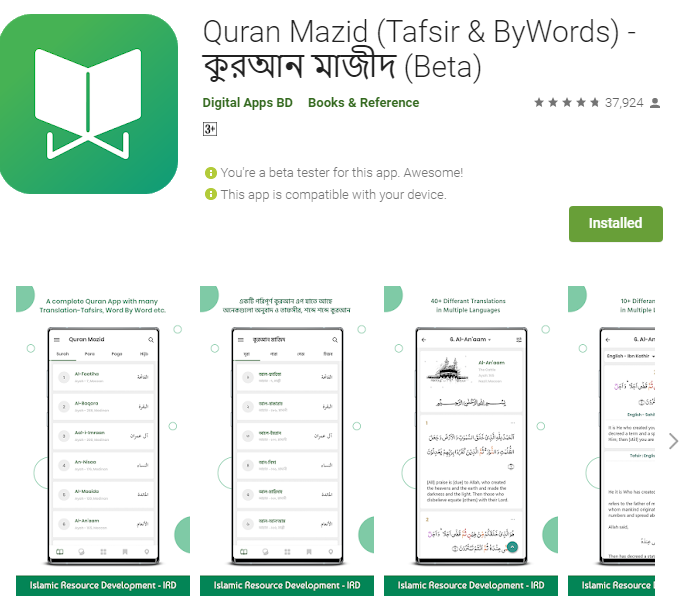 This app is one of the best Quran App for android. This has a nice and clean interface. So many translations and tafsir available in different languages. You can also see word by word meaning which is very helpful who wants to understand the language.
You can hear recitation from many different reciters. Recitations can be saved offline. Something offline translation disappear if you try to clean app cache but this app allows to store recitations in another directory and downloaded recitations won't disappear.
Al Hadith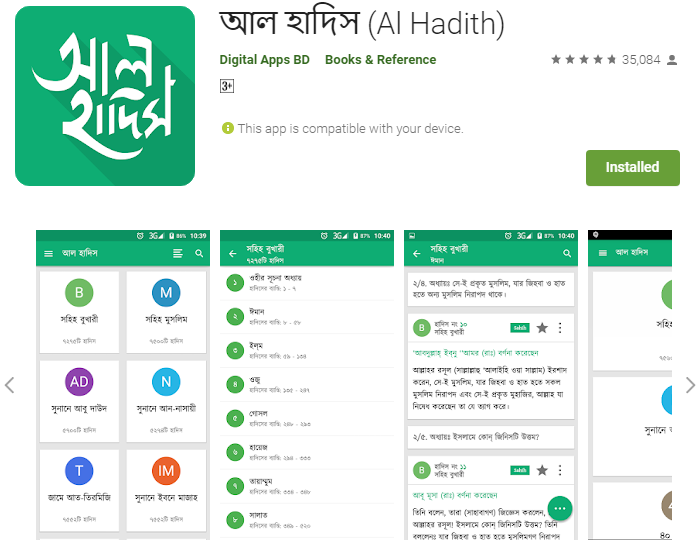 This app has huge collection of Hadith and you can read it in bangla. Most of bangla hadith app shows too many ads and this app is totally ad free. This a very nice and clean user interface. All hadiths are categorized nicely and you can easily find what you are looking for.
Athanotify - prayer times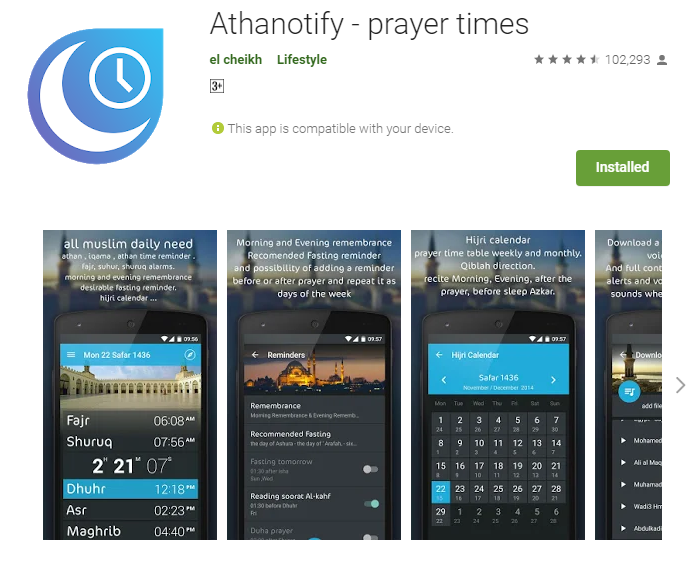 This is awsome app that shows adhan times as an widget and time. You can also adjust times. You can also silent your phone at prayer times. For this feature working perfectly you need to disable battery saver for this app. I tried many other apps and those did not sent notificatons correctly. This app works perfectly for this purpose.